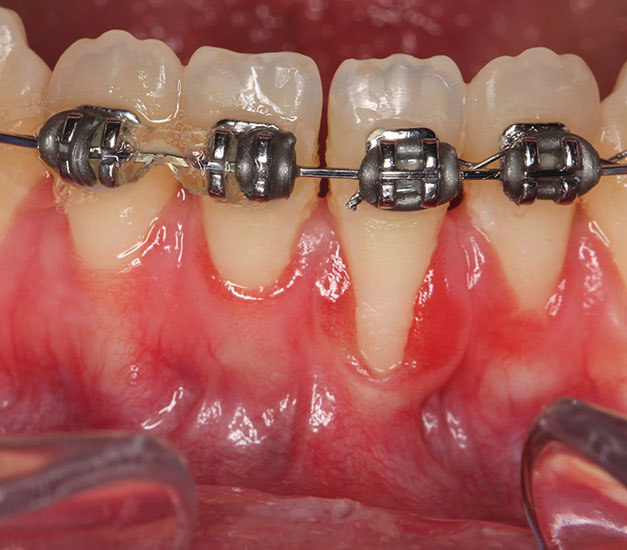 Dental Implants/Tooth Replacement
Virginia Beach, VA
When it comes to replacing a broken, missing or infected tooth, there are several options. While many people, professionals included, hope to reserve as much or the natural tooth as they can, that is not always possible. In those cases, replacing the tooth is the most effective option. We can replace the tooth with several options, the most common and popular one being a dental implant.
By replacing a tooth when it is necessary, the patient can treat any pain and receive an effective replacement tooth in the process. We can even replace multiple teeth or an entire row of teeth with some options.
Prevent Health Issues with Dental Implants
An infection spreading to other areas of the mouth
Soreness and aching in the teeth
Crooked teeth moving to fill in a gap
Resorption (When the body leaches the calcium from the unstimulated jaw bone)
If a tooth has an infection that general dentists cannot treat by removing the infection with a root canal that leaves the tooth in the mouth, then an extraction will be necessary. If the infection remains in the mouth, it can spread to other teeth and other parts of the body with enough time. By removing the infected tooth and treating the mouth, the patient will avoid the worst. After, the patient needs to replace the tooth with a suitable artificial tooth.
One reason to fill the gap of the extracted tooth is that the other teeth will move to fill in the gap. This will cause the teeth to fall out of alignment and create soreness for the patient. Along with that, crooked teeth are more difficult to clean. Patients who wear traditional dentures will experience problems with the denture becoming loose as resorption affects the jawbone.
If resorption continues, then the face will begin to sag inward and change the appearance. Due to this, we recommend that people schedule an appointment with us to find an effective tooth replacement option.
Types of Tooth Replacement
Here are a few of the potential replacement options. Since each patient is unique, certain treatments will work for one person but not for others. Thus, we will determine which treatment will work best for each patient during a consultation.
Dental Implants
Dental implants are the common and durable tooth replacement option for people who need to replace one or several teeth. The benefit is that once in place, dental implants do not require extra levels of care than the surrounding teeth. Along with that, dental implants allow patients to continue eating their favorite foods without much worry.
By inserting a titanium post into the jawbone, the bone will merge with the jawbone in a process known as osseointegration. Osseointegration takes several weeks to months and is the process by which the bone and titanium integrate together. Once this occurs, the implant will be sturdy and remain in place.
Mini Dental Implants
Mini dental implants are similar to regular dental implants except for the fact that they are smaller. Patients who do not have enough jawbone density for a traditional dental implant will benefit from mini dental implants. Mini dental implants require less bone to place and are beneficial for specific patients.
Patients who do not have enough jawbone density for traditional dental implants could attempt a bone graft surgery as well or choose mini dental implants. We can determine the most effective course of action after examining the patient's health.
All-On-4®
People who are missing an entire row of teeth or both rows of teeth will greatly benefit from All-On-4® dental implants. This type of implant involves inserting four titanium posts into specific points of the jawbone before attaching the row of artificial teeth. The process is similar to a dental implant surgery, just with more artificial teeth. The benefit to All-On-4 is that patients can gain a row of teeth with only the four implants instead of needing more than four titanium posts.
With this treatment, patients will be able to continue eating their favorite foods and not worry about the teeth falling out. The patient will not need to schedule multiple tightening appointments and can continue to take care of the artificial teeth in a similar way to regular teeth, ensuring there are no food particles stuck in the new pearly whites.
Implant Supported Dentures
Implant supported dentures are similar to All-On-4 and the fact that they replace an entire row of teeth with only a few titanium posts. Benefits to implant supported dentures include the dentures will not fall out while eating or talking. They will also not require nightly removal for a cleaning.
Recent Posts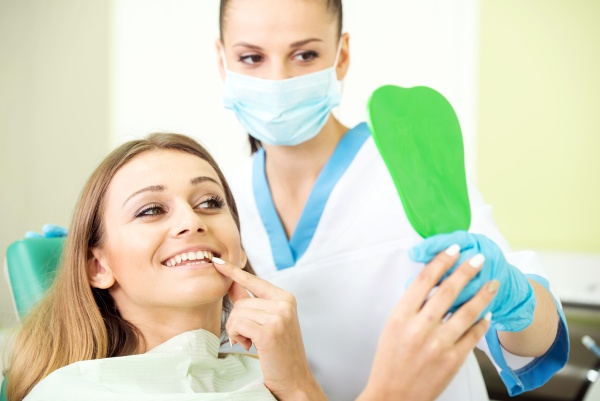 A deep cleaning performed by a periodontist goes a long way when it comes to treating periodontal disease.Gum disease is often the result of poor oral hygiene and not seeing a dentist regularly. In some cases, it can be the result of other factors like genetics or bad habits like smoking.During a deep cleaning, the…